More Letters From Old Friends - Page 4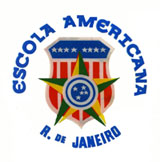 Email from Stefan Sittig:
Hello, great job on the EARJ webpage...fantastic! Que saudades que me deu! I'm Stefan W. Sittig, member of the class of '90. I went to EA from 1st-12th grades..and my father was the high school guidance counselor from 79-90. It changed my life!
I was president of the STUCO and active member of the Drama Club, O Binoculo, Tatui, and many other activities...I haven't seen it yet, but do you have a list of current EA faculty? and emails?
I haven't been back since...and I hope to visit soon if the money rolls in. Also, any info on reunions in US or Rio for class of '90? And, I have a name to add to your alumni list:
LUCIANA DUARTE-CLASS OF '88. email: lduart@sapient.com.
She and I still correspond, unfortunately I've lost track of anyone else.
I also still communicate with Laura Chipe (Activities Director 86-89)at lchipe@aol.com.
I'm also desperately looking for info on Gunnar Lofgren (class of '90) Any hints? Please make sure to add me as well.
Thanks for everything.
Stefan Sittig EA CLASS OF 1990. the4sws@atlas.vcu.edu
Email from Kenny Mertz:
It was great seeing you and Debbie and the rest of the Stirlings in Tempe last month. I had a great time, and everyone else seemed to also. You did a fantastic job, as usual, with getting reunion pictures on the Web page! In the one picture that showed me and a few others whose names you didn't know, the lady in the foreground is Betty-Anne Hughes Tyler '65.
At the Sunday night dinner, while looking at the '56 Carioca that you brought, I was amazed to find the third grade picture of the class of '65! This was a photo that Jock Simmons had sent me early this year, but he didn't remember whether it was 3rd or 4th grade, and remembered only a few of the kids' names. I distributed the photo to a couple of classmates, and we had an email discussion going for a while trying to recall names for some of the other faces in the picture. (Jock and his wife Linda also attended the Tempe reunion.)
So, after all the guesswork, it was a real treat to suddenly see the picture in the Carioca, with ALL the names!!! Would you please send me a copy of the third grade page from that yearbook? A regular photocopy, please, via regular USPS mail... nothing electronic, since my AOL mail service doesn't like scanned attachments very much. Please send it to my new address: 611 West King Road, Apt. 302, Malvern, PA 19355. (We moved from Maryland to Pennsylvania last month.)
Thanks very much, Bruce.
Hope you had a great time in Maine for your belated 2nd anniversary! (April told me you were going there and might not get this note for a while.)
Sincerely,
Kenny
E-mail from Ruth Judd:
I'm writing you again regarding my stats I graduated from EA in 1979. My sister Laura Judd, now Laura Roberts graduated in '77 from EA and my sister Lydia graduated in '76. Lydia is now Lydia Carroll. Jeff, whom is of course still Jeff Judd even though he is married to Cynthia, whom was introduced to him by the Norstroms (from EA). He graduated in 1974. I will give you Laura's address and mine but I really need to check with my other siblings before I devulge their addresses, although I'm sure they won't mind (being the youngest you have to be careful not to offend the older and wiser siblings). Laura, who was Senior Class President, is at RT.1 Box 272A4, Rileyville, VA 22650 Tel.#1-540-743-5589. I am Ruth Judd (Roundy) I hate my last name and go by my maiden name, I am at 14246 Countyline Church Road, Woodford VA, 22580. As you can see we all graduated from EA and have many happy memories but no contacts! I am the only sibling on the web but would be more than happy to pass along any notes to Jeff, Lydia or Laura. Once again, thank you for connecting me to my Alma Mater. God Bless You! Abracos e beijinhos, Ruthie.
Email from Ric Lohman:
You folks were working the definitive listing of 3500+ alumni. Will that be available on the web here? If we have specific questions, do we just write you here? Feel free to publish my e-mail address Ric Lohman ('66)
Email from Paula Lee Rosevear:
You haven't written in awhile and since I lost all my aol addressess recently I had to go to the web site and get it (life is so rough sometimes = ). I noticed that my name and email address are not located in the main directory of alumni. Could you put me there please? How goes everything else? Where is the next reunion going to be? Let me know. I haven't forgotten my promise to scan in the party invitations. I just haven't had much time for play lately. Oh! I found the Wireless Bulletin from the Embassy--USIS from November 25, 1963 when Kennedy died. It is 46 pages long and very detailed. I don't know how I got it but I am hanging on to it! Write soon. Paula
Email from Paul Scott:
Hi there! I had the honor of graduating with the then infamous class of '81, which seems to still be recovering given their lack of registration with you. How can I go about getting my name and adresses registered on the alumni page for the class of 1981? In anticipation of your request, let me tell you them now:
Name: R. Paul M. Scott E-mail: PScott@forum.com Home: 32 Hardy Ave. , Watertown, MA, 02172 Phone/Fax: (617) 924-3093
I would welcome news from any of my wayward classmates.
Thanks! Paul
Email from Nancy Hough:
I had absolutely no idea you had a web page. But I just got a high speed modem and decided to play--punched in Escola Americana and voila! What fun!
I am a 1954 graduate--was valedictorian, in fact. And, of course, I miss Rio and EA--and most of all friends. I would dearly love to know where Nicole Belanger is now, also Pete Warner, and Sonja Kischener
I had never seen the "new" campus. You pictures show a truly beautiful campus. I was there too soon! But, of course, it is the fun, camaraderie, excitement, and memories that make a high school--the Leblon building can't be beat for that!
Thank you so much.
Email from Nancy Hough:
The odd part is I was so excited I forgot to put my name. And, had just realized that--turned on AOL to do so and you had already written me! What prompt reply. Your Website is beautiful.
My name is Nancy Hough (now Rucker) "Real" address:2419 Rebecca Lynn Way Santa Clara, CA 95050 Phone: 408-983-0422
I do have my 1954 Tatui, if there are any pictures in there that you would like. (No scanner, though.) And, of course, I know Hank Font (what red-blooded American girl would not notice him?) and Sheila O'Day. In fact I have some photos of a wonderful Championship softball game with Hank, Tony Motley, and Bill Mueller. Playing against an American me's team of which my father was the captain. (I had tough going at home for a while when I was told where my loyalties should lie, or else...)
I called my sister to tell her of my discovery, and, she, too was thrilled. She is: Judy Hough (Dodson) 1260 McCormack Drive Santa Clara, CA 95050 408-985-7086
She did not graduate from EA , as my folks moved to Mexico City. She is younger than I. Or, rather, was younger. I am getting younger every year. Can you transfer this to the general e-mail? I don't know how! Thank you, Nancy.
Email from Gary Pomeroy:
I graduated from HS in Fort Worth, TX in 1956. I was year's graduating EA class. Some of my classmates were Tony Motley, Lee Canha, Hank Font, Sven Mauroy, Dave Hirshfield, Missey Griggs, Darrel Lee, Gabor Domotor, Richard Liu, John Kemper to name a few. If any of these have e-mail addresses that you know please pass them on to me. Vai Bem!
Gary Pomeroy(garypom@aol.com)
Email from Mark Knister:
You have done a (web)masterful job with the EARJ page(s)!! Pardon my ignorance--some letters ask to "be added to the E-mail list". Where is it?? Is it possible to matar saudades. I think not--said it in Portuguese but could not spell it. Please, add me to "the List": Mark A. Knister - 280 E. Clifton, Stephenville, Tx. 76401 E-mail: mak2jak@our-town.com Class of 67
We surely do not want to be forgotten! I did not realize you live in Phoenix! We'll need to do lunch next time I'm there. We are trying to move to the area---SOON, I hope! Mark
Email from Alisia (Lisa) Wood:
This will probably sound strange, but... do you know anything about the Escola Americana of Rio de Janeiro, Brazil???
I attended High School there and someone told me they now had a web page and that its address was WWW.STIRLINGLAW.ESCOLA. [quase]
I appreciate your time.
Lisa Willingham
More from Lisa . . .
My dad was transferred to the American Consulate, the summer of 83. I spent my senior year there. After I graduated I came back stateside. So unfortunately, I wasn't able to spend alot of time there. My sister attended until she graduated in 1986. She was trying to get a copy of her transcripts and my dad somehow found out about the web page. He also told me that I missed a big reunion in Arizona. I guess I'm not on the "list".
Well, I'm going to visit that web page and see if I recognize anything.
Thanks for your response.
Alisia (Lisa) Willingham
More from Lisa . . .
It occurred to me much later in the day than I like to admit, but I never gave you my maiden name so anyone who knew me then still wouldn't recognize my listing. I also never told you my sister's name. So here it goes. My name was Alisia (Lisa) Wood (class of 84), my sister's name was Anneliese (Anna) Wood (class of 86).
Hope this clears things up.
Thanks again.
Email from Linda Quering:
We were there from 1956 to 1964. Stirling definitely is familiar. Will have to look up the name/pictures in the old yearbook. I would have been class of 69, Ginger (the tall one) would have been class of 68, Walter (the smart one) would have been class of 66. I miss the school spirit that EA had. You don't find that in the States; not with the size of the classes! My Mom was the gym teacher for the high school and Dad coached the women's softball team. Is Kenny Mertz one of the Mertz twins? I believe they were fraternal not identical. All I remember is having a wild crush on one of them, Brian Jones, Kenneth Jones, Derrick Gainsberry, Robert Aldridge, and a few others....ah, the sweet time of little school girl crushes. My brother probably remembers more people than I. I know he used to like one of the O'Day gals. Will continue to spread the news and get my siblings involved. My Portuguese is absolutely horrible.
Email from John Van Tassel:
I was a Sophomore in 73/74. My sister Kathy graduated in '74. We were only there for one year, but what a year. Thanks. Keep up the good work. I already have found some old friends by way of your page...very worthwhile.
John
Email from Chris Shepherd:
Would like to register myself in the Class of 88:
Chris Shepherd ccshephe@scj.com tel: 55 21 325-3312
---