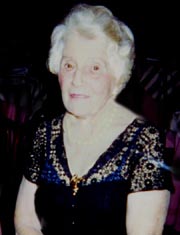 Madamoiselle Vasconselos - 2000
Celebrating her 96th Birthday! Always everyone's favorite French
teacher, she was at EA's first school on Ipanema Beach. She
was undoubtedly, the original Girl from Ipanema!
All of EA Alumni will celebrate Madamoiselle's 100th Birthday in
June, 2004 in RIO! Be there for the THREE DAY FESTA!