More Letters From Old Friends - Page 2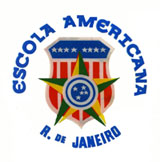 Keep those cards and letters coming! After reading this page, follow the blue links below to read more letters from old friends. Enjoy, and then write us a letter for the "Saudade" page! The letters are not divided into any particular order (yet). Find More Letters Here - PageThree.
---
E-mail from Paula Lee Rosevear:
Beverly and I are meeting in Temecula today for coffee! She is supposed to call this morning and let me know what time. This is so great!!! We have each dug into our keepsakes and found pics of each other and stuff we sent to one another before we lost contact. It should be a blast. I will keep you up dated. Sure you can post my email. I will get Bev over here to check out the web site. Um abraco to you too! Ate Logo, Paula
E-mail from Paula Lee Rosevear:
That was the most wonderful reunion!!! [With Beverly Rendall] We talked for two hours. She sounded just the same! She married a guy who lived on our block! We had so much to talk about!!! I still can't believe it! And to think that we lived so close to each other all these years!!!! This is remarkable. What a small world! Do you have a picture of yourself now? I am trying to place you as well. I remember Richard Newberg. I have to get out my old photos from school and look through them. I am attaching a photo of me now. It is a far cry from 1965 but maybe it will jar your memory. I hope you won't have too much trouble viewing it. It is a Photoshop Jpeg. I work in graphics so it won't be difficult to change formats for you. Let me know if it gives you fits. Thank you Bruce for all your efforts. This has been a wonderful moment for me. I have wanted to find Bev for so long and now it seems we will be together again! We are planning on meeting next week sometime. I will keep you posted. Sincerely, Paula Lee Rosevear-Micallef
[Webmaster's Note: we successfully put these two old friends in California in touch with each other after 32 years! Chalk one up for the web page!]
E-mail from Gustavo Bandeira da R. Oliveira:
My name is Gustavo Bandeira da R. Oliveira, I´m from class of 88. I live in Rio de Janeiro, Brazil. I'd like to be included in your page. Um abraço, Gus.
"GusAna" gusana@rio.nutecnet.com.br
E-mail from Pablo Furman:
My name is Pablo Furman (EARJ Class of '87) and I'd like to have my name posted in the alumni listing. My info is as follows:
Pablo Furman Peña 2396 P.4 D.8 Buenos Aires (1125) ARGENTINA
email: pfurman@cpsarg.com
Congrats for the home page. A group of buddies from '87 thru '89 have kept in touch and were talking about making a web site for EA but it never left the drawing board. I'm glad to see someone had the initiative. Great job! EARJ GOES VIRTUAL!!!
I'll make sure the word gets around on this side...
Thanks.
E-mail from Dr. Brown:
It was wonderful to hear from you and to learn of the EA homepage. Great work for which we all thank you. I guess you found my picture on the article I wrote for an internet magazine, Teachers Internet Pages. Believe it or not, I haven't seen that yet. Although I have email, I depend upon Gerald, our son, for email information. Gerald works for Digital Equipment Corporation, DEC, selling their 'search engine,' Alta Vista. He just spent a week in Brasil, in Rio, Sao Paulo and Brasilia making a pitch to resellers there. I sent him the information you sent me and he will look up your home page. I don't have access to the internet or to www yet. I have only email from which I generate all the communications I need for the consultancies I do with international schools all over the world.
My wife and I are attending the reunion of the EA classes of 1965-1968 at the Buttes Hotel in Phoenix from August 8-10. I know that some of your sisters are also planning to attend, since you all live somewhere close. I hope I may see you there. If you come, bring your laptop and we'll look over what you have created!
It was great hearing from you. I hope I may see you soon.
All the best, with an abracao, Gilbert Brown 2417gilbrown@msn.com
E-mail from Sheila O'Day:
I found the picture of Sharon and me on your website. Fun to see us in the EA cafeteria! It's hard to believe that was 10 years ago. How time passes when you're having fun !?!?!
We're having a reunion of the O'Day clan in Marshfield, MA, the first week of August. Bill's daughter, Monica, is getting married to a Brasilian, and we'll all be there to participate in the festivities. It will be the first time all four of us will be in the same place since some time in the 1980s. I can't remember if David was with us in Rio in 1987...somehow, I don't think so, so it must have been around 1983 or 1984. Hope all you Stirlings get to see each other more often than we do
Thanks again for putting the picture on your website. It was a kick
Big abracos fro
Sheila O'Day Newton (EA '56 -- egad!)
E-mail from Jennifer Griffiths Ezell:
I am Jennifer Griffiths Ezell, class of '78. First, may I thank and congratulate you on the EA website, which is fabulous. I chanced across it the other night. I have all too little contact with former EA friends, and EA was a really significant part of my life. So it is a tremendous thing you have put together, and I hope others find it.
I tried the other night, and again this evening, to put an entry in the guest book, but they are not showing up. The second one showed me confirmation copy and said I should reload to see my entry, but it is not posting. Please check that out, or get back to me with suggestions of what I might have done wrong.
Best regards, Jennifer Ezell
[Webmaster's Note: Sounds like a "computer" thing to me. There were about 25 entries when you tried to leave a message. I'm not sure what the limiit is. Periodically, I save the messages under the Guestbook Archives. Please note that everytime I edit one of my many "typos" in the Guestbook, the script cuts off part of the second place letter. Therefore, forgive my many grammatical errors. They were immediately noted, but I elected to leave them there rather than mess up someone's message.]
E-Mail from Erma Jean Tanner (Gina):
Hello, I hope that you may be able to help me locate a friend that I went to school with by the name of Debbie Toomey class of 60 or 61. I attended only for one year in 1959. I appreciate any help that you may be able to give me. Erma Jean Tanner
[Note: we sent information about a "Gail Toomey" from 1958]
E-Mail from Debbie Ramos:
First of all I wanted to thank you for your fast response in putting my info. on your web page - thanks a lot! And second of all, I wanted to tell you that I was amazed when I found this homepage specially because it was made by a guy who graduated so long ago. [Webmaster's note: GEE!? You really know how to hurt a guy!] You must have really enjoyed EA, huh? I tell all my friends and my husband how much I loved going to school. My parents were particularly pleased because they never had to force me to go to school - unlike my sister who went to a different school and hated it. I loved my teachers, my friends and the fact that it was such a small school. I have very fond memories of the smoking area (did they have it when you were there? [Webmaster: YES. . . the Leblon EA had a smoking area behind a small building off of the basketball courts]), the AAA (triple A), and Cabral of course ( he used to call me Debrinha with his northern accent). I have literally cried of saudades of EA several times and of all the fabulous days I spent there. My husband went to the American School in Greece and he has very fond memories as well. I wonder if all the American schools are that much fun as EA... [Webmaster: sorry. . . I'm here to tell you they are not. . . I went to three] Anyway, sorry for babbling. I can go on forever talking about EARJ. Thanks again for creating this great page - and it was very nice to meet you. Beijos, Debbie PS - I will try to find the saudades section and write a little something :-)
E-Mail from Kenny Mertz:
When you have a chance, would you please add Carol Jean (Gerbracht) Rose '65 to the list of alumni Web pages on your EA page? Her URL is http://www.nidlink.com/~rosehips.
Thanks very much.
Ken
E-Mail from Patricia Agee:
I'm Patricia Agee Bruce and graduated in '67 from Escola Americana. I'm very interested in getting more information about the reunion. Would you please send all the details. Thanks.
Your Web page is great!
Patricia Agee Bruce 732 Peralta Av. San Francisco, CA 94110 (415) 648-0214 (415) 6484260 FAX class of '67 attended '65 - '67
E-mail from Cathy Ikels:
Hi, this is Catherine Ikels Celestino, EARG class of '86, I e-mailed you yesterday with my information to add to your growing database of EARJ alums. I saw your plea for Dr. Brown's address. My parents, Larry and Judy Ikels are back living in the Washington, DC area and have maintained a friendship with the Browns, and their daughter Adrian who is a doctor in DC. I sent an invitation to my wedding last November to the Brown's, so I have their current address. I know they would love to be hooked into the EARJ net!
Dr. and Mrs. Gilbert and Shirley Brown 81606 Alexander Chapel Hill, North Carolina 27514
Boa sorte!
Cathy Ikels Celestino 1307 Kinney Avenue #156 Austin, Texas 78704 512/444-6977 512/471-0833 work telephone ikels@uts.cc.utexas.edu
E-mail from Gabor Becht:
As promised, I got some pics for you to use for the EA website. For now, I found some of my father's Christmas card etchings (5 of them). I scanned them in, and combined them into two separate files (3 in one and 2 in the other). The two files are attached to this message. If you use Netscape you should be able to see and save them. They are called mrbecht1 and mrbecht2. Both are in JPG format which is ready for the web. You can view them and cut and paste the individual pics out. Let me know if you got them,
thanks,
-- Gabor Becht - Director, P3 International Div. of Phase Three Logic, Inc. Phone: (503) 531-2410 Ext.6837 Fax: (503) 531-2401 Internet: gabor@phase3.com WWW: http://www.phase3.com/p-index.htm
[Webmaster's Note: We received your father's drawings, and they are beautiful! Now this site might start to have some class! I have already cut and pasted them into individual files. The cards are the same cards I have, but mine are in storage. I have been debating since receiving them about how to best display them. Again, I am open for all ideas. Maybe "thumbnails" and the real life size behind them. I need to figure out that code first! Muito obrigado!]
E-mail from Georgia Aliano:
I FINALLY GOT THE INFORMATION ON THE ANNIVERSARY PLANS!!!
Pleaase... Check out the EARJ-ALUMNI PAGE. [ATENCAO: http://www.wp.com/EARJ-ALUMNI] I have telephone numbers, e-mail addresses, and all you'll need to know about the 60th Anniversary party!
If there's any way I can help you - let me know.
ONCE A PANTHER - ALWAYS A PANTHER!
[Webmaster's note: Georgia's Page is listed above - her email address and Homepage are on the First Page! - Follow her LINKS! I should probably change the listed link. I thought I already did that once....] Thanks, Georgia, for all you are doing!]
E-mail from Don Brown:
I noticed that you did not have David Presas' email address listed. It is:dpresas@interserv.com
Thanks, Don Brown [donbrown@ppp"@a.crl]
E-mail from Dave McGuerty:
Wanted to see if you got the file OK. It's Excel '95, but you'll be able to figure that out. -- Dave McGuerty, Actra Business Systems Phone: 408-542-3133 Fax: 408-542-3250 Email: mcguerty@actracorp.com
[Webmaster's Note: Dave just sent us a huge data base with the names of all EA Alumni dating back from 1944! I have yet to see it all, but after his second attempt to send the information (Compuserve ATE the first!), I should be able to make it useful to us all, and somehow, at the same time, protect those who don't want to be found! I am listening to any and all ideas! THANK YOU, DAVE! From all of us!]
E-mail from Cathy Ikels:
Hi, my name is Catherine Ikels (Celestino is my married name). I found your terrific unofficial EA page via Georgia Aliano's. I was one of the people she mentioned who flew down to Rio for the Class of '86 10 year reunion last June of '96 - from Autin, TX to Rio for the weekend! It was well worth it, and internet contacts with many old friends has been one of the best rewards of that get-together. I just wanted to take this opportunity to add my information to your database.
Catherine Ikels Celestino (husband Carlos) EARJ Class of '86 1307 Kinney Avenue #156 Austin, Texas 78704 home telephone 512/444-6977 internet: ikels@uts.cc.utexas.edu
Continued success in bringing together the EA global community on the WWW...and back to the cidade maravilhosa!
Cathy
E-mail from Vikki Mueller (Espinosa):
I bet my Dad graduated in 59-60, about the same time as my Aunt, who is a few years younger. You may have seen a picture of my Uncle Mark at the same time period as my Aunt; he was younger than my aunt.
Please post my letter to the page. We would love to have some early photos of my dad [Stephen Mueller '59].
Thanks so much, Vikki '85
[Webmaster's Note: Dear Vikki,
I just did a quick look through my '59, '62, '63, and '64 yearbooks. Your aunt appears in the '63 and '64 (senior), and we finally found one of your father. See the link on his name above. I bet if I post your letter to the page, you'll find more people who knew your father, and who have photos! If I find one, I'll see if I can get it scanned and sent to you. Small world! Sorry, just been very busy lately. Look for changes soon, and keep on contributing!]
---