Photos of the School Over the Years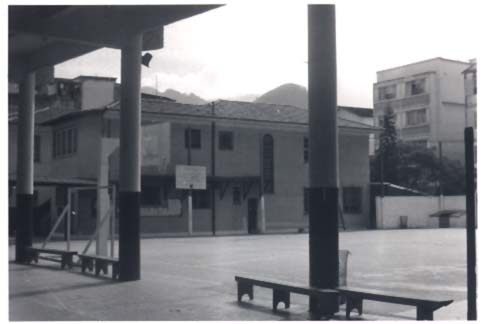 EA - Leblon - 1969 - Looking out from covered area near the auditorium towards old high School (Pre-1961) aka, the Old Pink House, smoking area, Tatui office, and German Class. Photo sent by George Gottlieb, who received it from Ricky Krause. See more of Old EA in Leblon Here. Thanks to Kim Russell '61 and David Villapique '61 for the information about the old high school. Remember to check out the individual EA Class pages on the EA Web Ring for more photos.

Please scan and send us your old EA photos! You'll receive credit on the web site for your contribution, and your old friends will thank you!

Send your photographs via email to "Webmaster" (.jpg or .gif format). This Home Page was created Sunday, February 9, 1997 by Bruce Stirling - Classof 1970