The Class of 1970 -- A Gathering of Friends
Randy Moeller carried this picture in his wallet for many years after leaving Rio. He left soon after this picture was photographed on the lower school playground in Leblon. He sent us a xerox of it (about 1.5" x 1.5"). With a little help from the computer we can now all enjoy Randy's treasure. Valeu, Randy!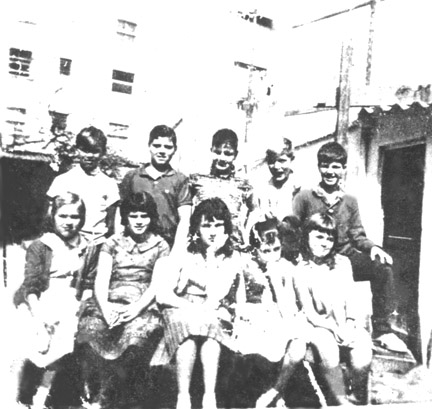 From left to right:
Front row: Janet Jessup, Meredith Dyer, Anita Moss, Gail McCann, Barbara Harmon
Second row: Bruce Stirling, Stuart Patterson, ??, Kirby Willis, Randy Moeller

We are still trying to locate Meredith, Gail, Barbara, Stuart, Kirby, and ???