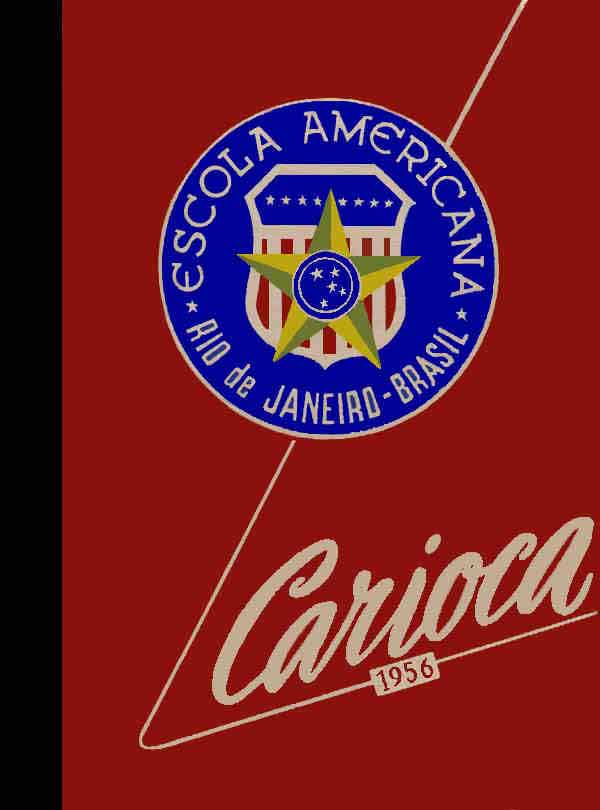 CARIOCA YEARBOOKS
---
Note: this web page was published before Brian Paren and others rewarded us with their yearbook sites. Old dead links are now linked to Brian's site for your convenience. Brian is the webmaster for the yearbooks linked below. Keep it up, Brian! We love your site!
Here is the main listing for Brian Paren's CARIOCA YEARBOOKS! Like I said, the table below existed for years with nothing to link to. Thanks to Brian, most links are now active. Click on a year in the table below to view a CARIOCA YEARBOOK. Not all Carioca yearbooks are online. Some links below will take you to an old Geocities freebie page once intended for Cariocas. That means no Carioca Yearbook is available online for that year. Sorry. Brian would love to borrow your yearbooks for scanning!
Additional yearbook photos are linked to individual class web sites under the EA Web. Thanks to all webmasters who published photos of old friends and the school. Finally, we are not sure where all of the links below take you! Sites migrate over time and links become outdated. Webmasters would prefer links to their homepages, rather than the individual photo pages. So follow their links to their yearbooks and photos!!! Maintenance is underway . . . thanks for your patience!
Notwithstanding Brian's great EA Yearbooks web site and the additional sites published on the EA Web by Archie Dick, Joe Musgrave, David Martin, Cindy Onorato, Mark Engel, and Luis Miguel, we would still appreciate receiving any and all photos you wish to share.
Unfortunately, many EA web sites have come and gone over the years. It would be a shame to lose any photos of our EA experience. Let's backup the copies of your old EA memorabilia! Send your scanned YEARBOOK images to Carioca Photos. Make sure to tell us what year the photos are from, and please include the names of all persons depicted in the photographs! 'Ta bom?
The EA WebRing continues to grow. . . . Create Your Own Free CARIOCA Page and become part of it!!! PLEASE REMEMBER TO CREATE A LINK TO THE EA WEB PAGE!!! In turn, we'll link to your new page. Thanks.
---
---