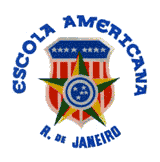 50th Anniversary Celebration - Rio - 1987 - Page 7
Barbara Moorby ('65) pretending she doesn't know me again. Just like in 1965 when I was 12! Paulo (Virginia O'Donnell's son) caught looking at her just like I did at age 12.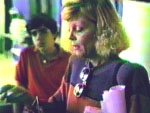 Jane [Newkle sp?] Perkins of the Washington, D.C. contingent. She attended in 1946 and 1947, but never graduated from EA. She told me she's been back several times to Rio with a group from D.C. to "matar saudades."

Sue Fitzwilliams, one of three who showed for the 50th Anniversary. She was in the Class of 1950.

Helen Tornovsky, class of '55, who I claimed to have recognized. I figured better safe than sorry, right? Turns out she graduated 15 years before me! Who could have known? I think she's smiling here at the thought of being in the Class of 1970.

On to Golden Anniversary Dinner at Villa Riso